Wonderfontein Hoërskool se alumni sal aldan bekend staan as: Wonderfontein Old Boys Club. Alle oud-seuns, oud-onderwysers en ouers kan Menere Jacobs en Beeslaar kontak by die skool.
Wonderfontein is betrokke by baie projekte en ons is trots daarop dat ons die gemeenskap en ons omgewing beveilig en ondersteun! Wonderfontein is active within our community and our area. We are proud to support many initiatives and projects!
Community Safety Award and our Executive Council supporting charity!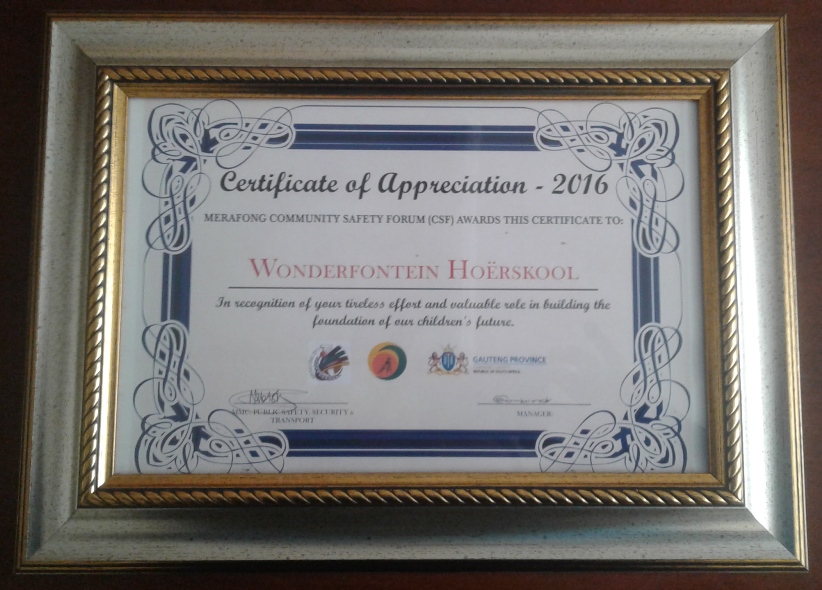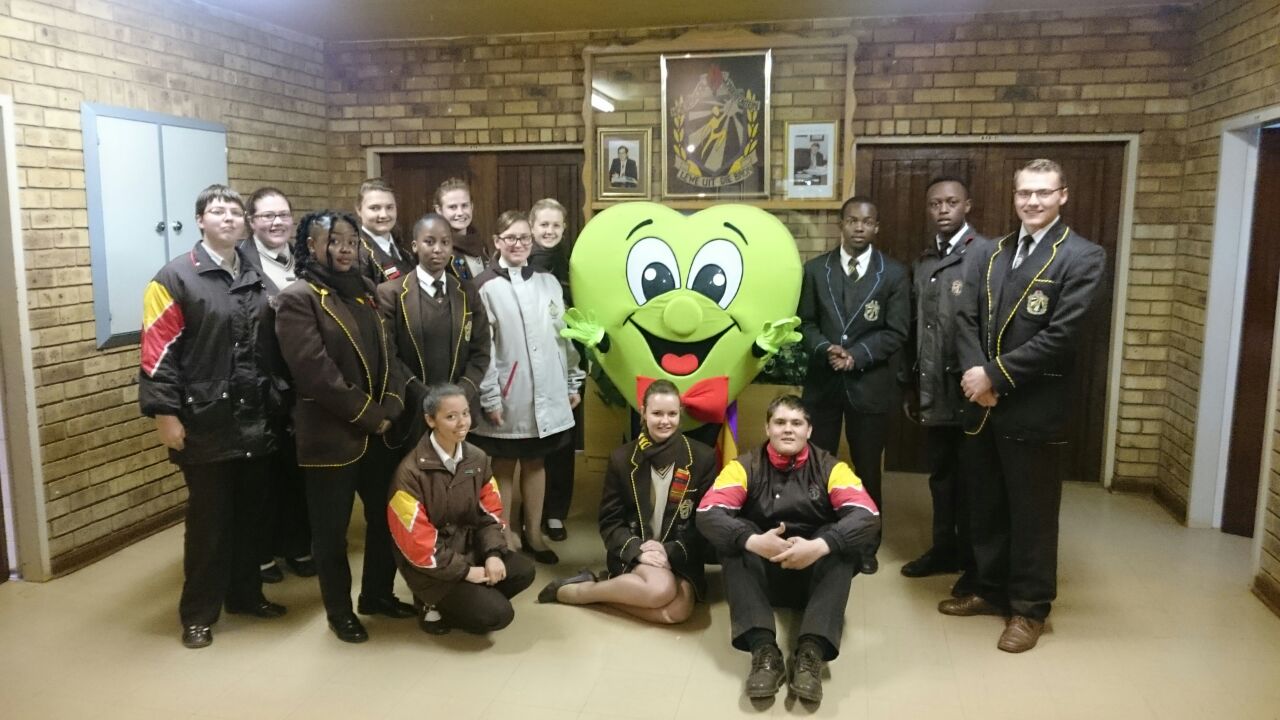 Ons personeel ondersteun Tekkie-Tax! Our staff supports Tekkie-Tax!